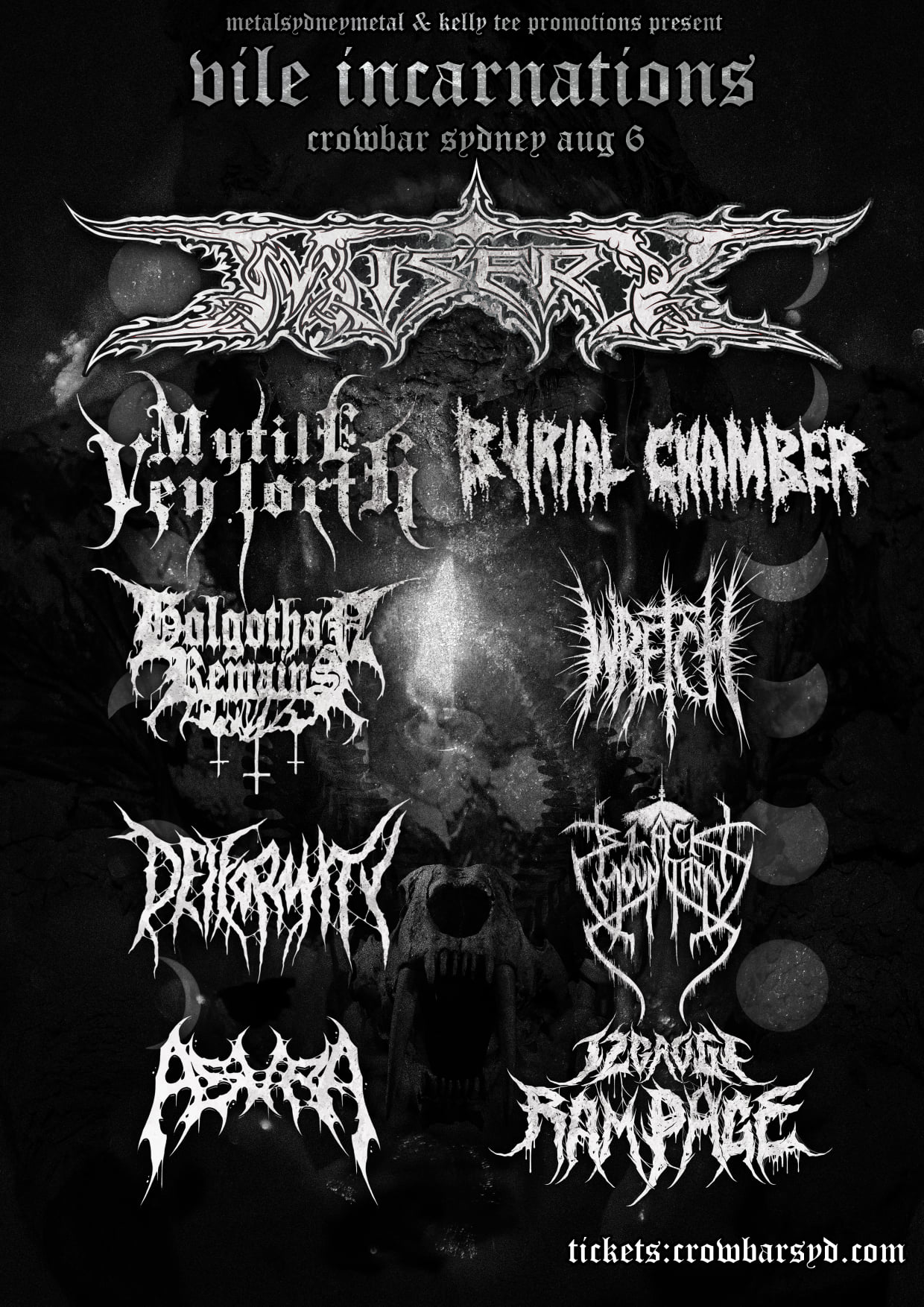 Vile Incarnations
MetalSydneyMetal & Kelly Tee present Vile Incarnations, Crowbar Sydney August 6. Featuring Misery (QLD), Mytile Vey Lorth (ACT), Burial Chamber, Golgotham Remains, Wretch (ACT), Deiformity, Black Mountain (ACT), Asvra and 12 Guage Rampage .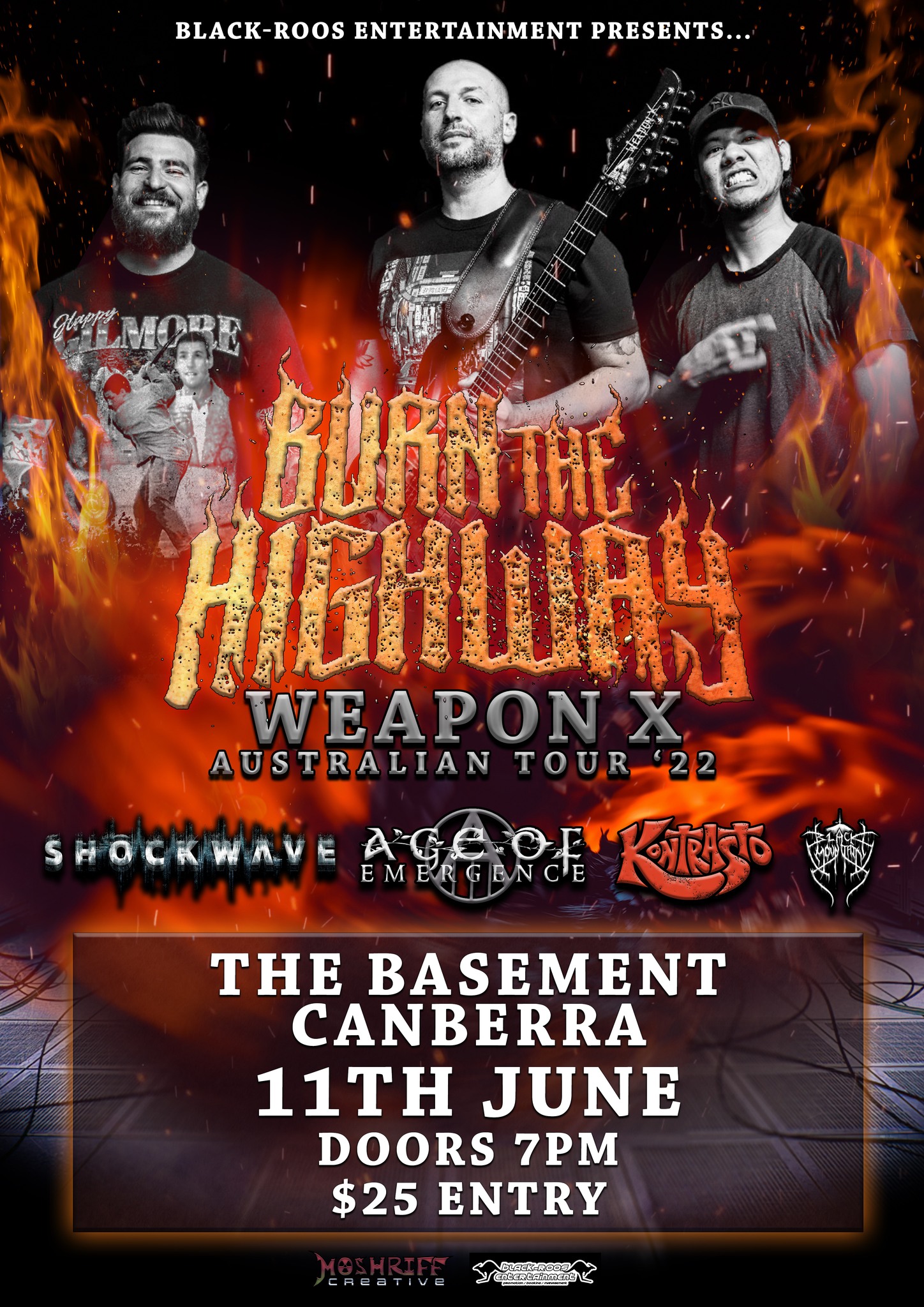 Burn The Highway
Black Roos Entertainment presents Burn The Highway the Weapon X Australian Tour 22 at the Basement Canberra 11th June. Featuring Shockwave, Age Of Emergance, Kontrasto and Black Mountain.
Bootleggers
Kelly Tee presents Bootleggers at Kelly's on King, Saturday 26th March. Featuring Deiformity and Black Mountain
Join Our MAILING LIst
Get notified of of any upcoming shows, news, events, tours etc.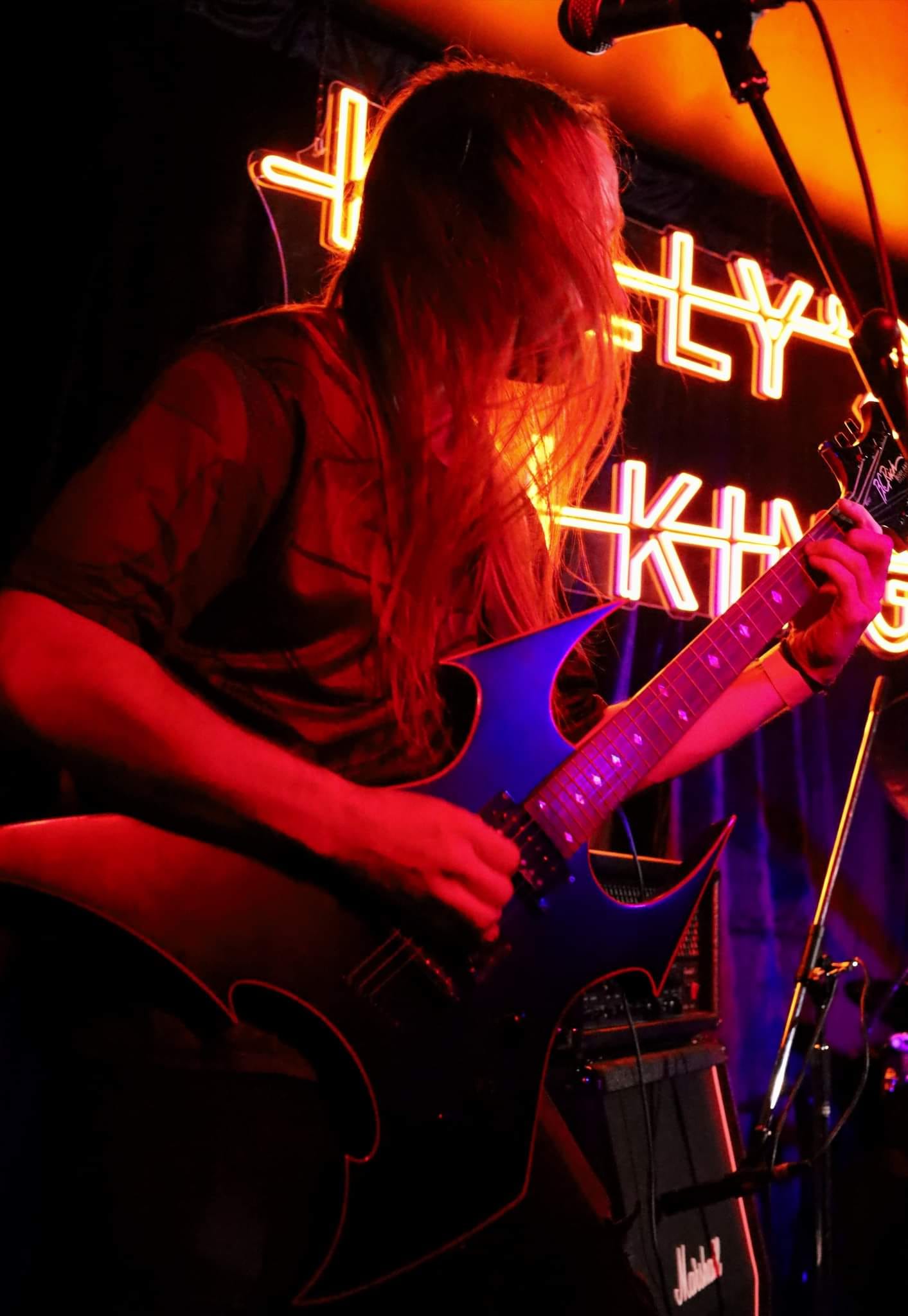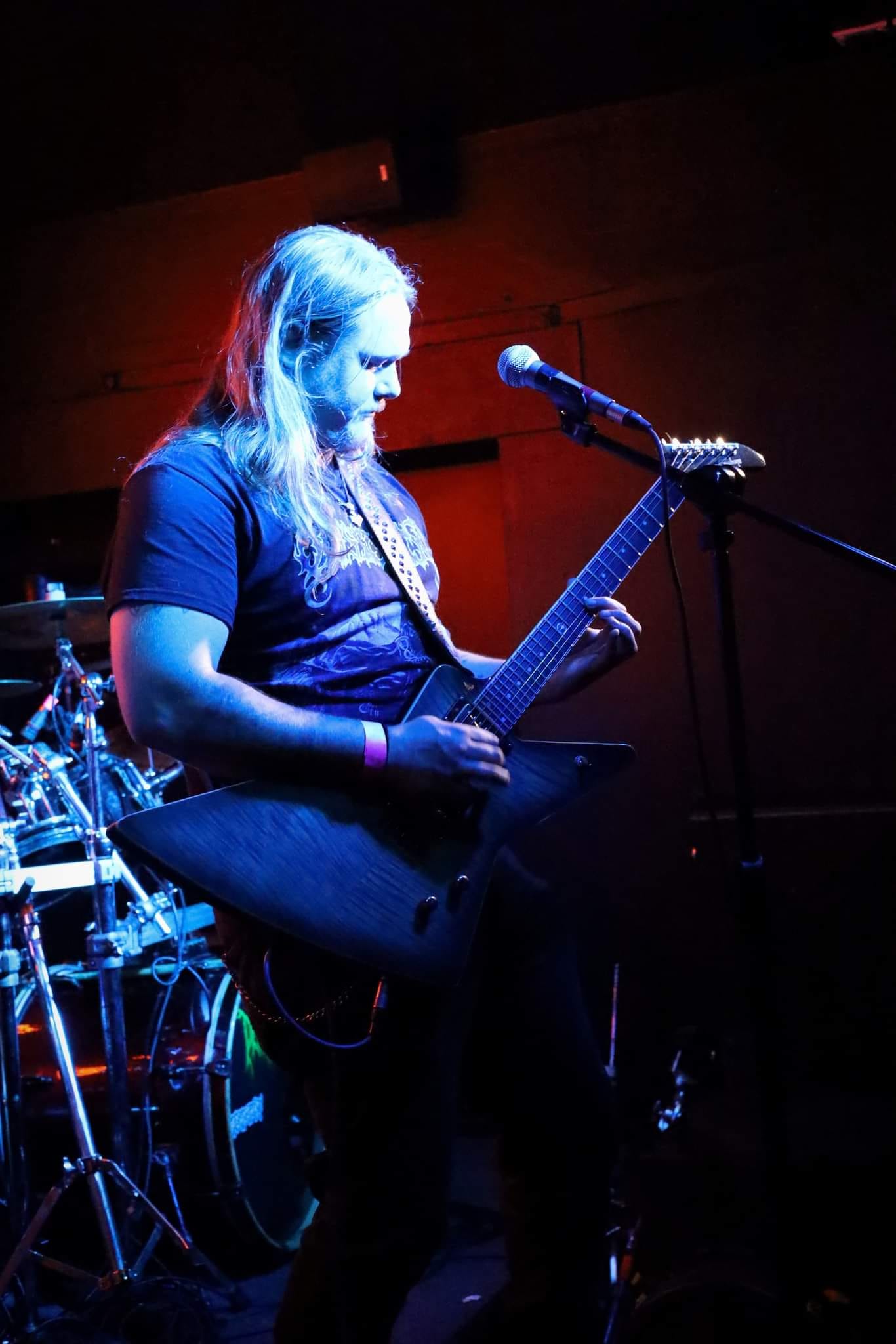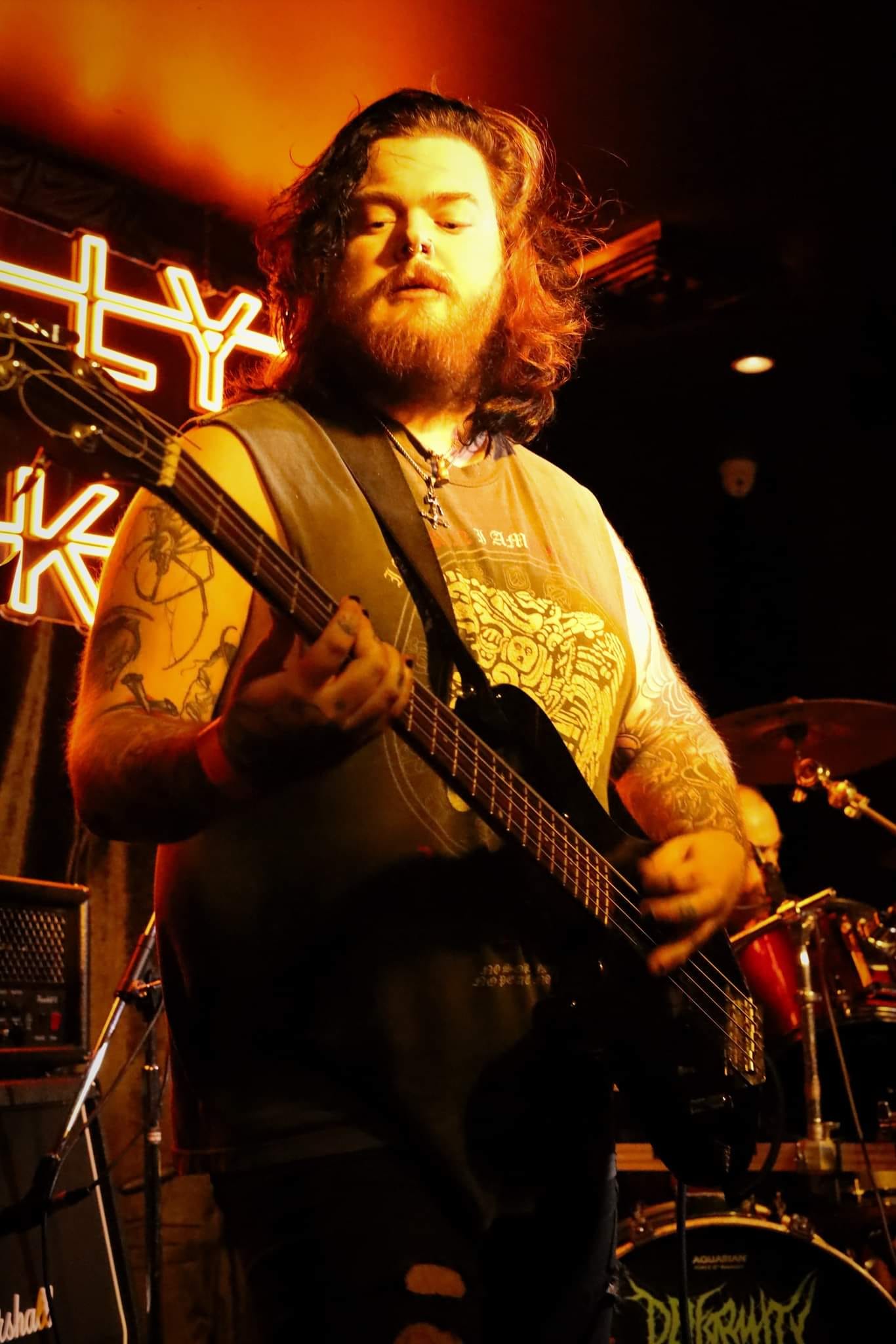 The time is now people Eschatonic Records have announced that Necromancers Moon Will be available from August 2021 from our Bandcamp.